CoolSculpting Chin
Consultations offered at our three convenient locations in New Jersey, Bergen County and Englewood, NJ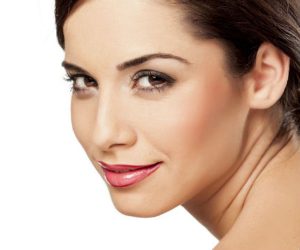 CoolSculpting is the most popular non-invasive body contouring technique in the world. CoolSculpting is an advanced technology that is helping men and women slim down areas of stubborn fat. One of the most common areas we treat is under the chin.
A Double chin, also known as submental fullness, is a bothersome condition because there is nothing you can really do to reduce your fat other than undergo an invasive procedure. However! With CoolSculpting, you can reduce fat stores under the chin to achieve long-lasting results and regain a more defined jawline.
We want you to look your best, which is why we offer CoolSculpting as a non-surgical solution for your double chin!
About CoolSculpting
CoolSculpting is a modern way to slim down your body and look your best. CoolSculpting is based on the science of cryolipolysis, or fat freezing, and is a safe way to contour your body. One thing we love about CoolSculpting is how safe of a treatment it is. Fat cells respond to cold temperatures much faster than the other tissues of your body. During a CoolSculpting treatment, the temperatures are regulated to emit at a safe level. The treatment is performed over thirty-five to forty-five minutes. During the treatment, the cold will target fat cells and not put your skin at risk. CoolSculpting is a safe way to sculpt your body and get rid of bothersome fat stores.
CoolSculpting has been designed to treat areas all over the body. CoolSculpting treatment areas include the upper arms, thighs, abdomen, flanks, banana rolls, and under the chin.
To truly create a safe and effective treatment, CoolSculpting applicators have been created to target each of these areas and create a controlled environment in which the fat cells are targeted. The CoolMini Applicator has been designed to fit comfortably under the chin. This device will emit consistent cold temperatures that help diminish the stubborn submental fullness below your chin.
CoolSculpting is a simple and convenient way to work on your appearance without undergoing surgery!
Benefits
CoolSculpting is a non-surgical procedure! This means no incisions, no injections, no downtime, no preparation, no narcotics, and no risk of scarring! CoolSculpting is an impressive treatment because it doesn't require invasive techniques. Yet you still get to contour your body and slim down fat stores.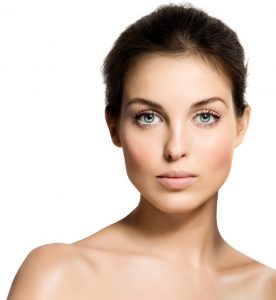 CoolSculpting results are long-lasting because they truly impact fat stores. By the time we hit adulthood, we all have a set number of fat cells. These fat cells will fluctuate in size throughout our life but never multiply in number. In a CoolSculpting procedure, a percentage of the fat cells in the treatment area are killed off with the cold temperatures. These cells are metabolized by the body over the weeks following treatment. The finality of the CoolSculpting treatment makes it impressive: barring major weight gain, these cells will not return. The amount of fat under your chin shrink by up to 25% with each CoolSculpting session, until a smooth, healthy jawline is restored!
Candidates
The ideal candidates for a chin CoolSculpting procedure are healthy men and women who are within a few pounds of their ideal weight. We find that men and women with busy schedules or who are not interested in cosmetic surgery are perfect for CoolSculpting. These treatments are short and may even be performed over a lunch break. A CoolSculpting appointment doesn't require much from you. All we need you to do is show up and rest while the CoolSculpting applicator does all the work!
Personal Consultation
During your meeting with Dr. Abramson, your chin will be examined and Dr. Abramson will ask about your lifestyle, past treatments, medical conditions and your medication regimen. This information will help him determine if CoolSculpting is a healthy option for you.
This meeting should be a learning experience for both you and Dr. Abramson. We encourage you to write down any questions you have and bring them to the consultation. Dr. Abramson will take his time addressing your questions and any concerns you may have. He will educate you on CoolSculpting and what a chin treatment will look like.
Preparation
CoolSculpting is a non-surgical treatment that does not require much preparation at all! Dr. Abramson will inform you of any steps you will need to take during your meeting with him. Feel free to call our office with any last-minute questions or clarifications.
Chin CoolSculpting Treatment
When you arrive to your treatment you will be led to a state-of-the-art room that is equipped with CoolSculpting technology. After having a seat, the CoolMini Applicator will be secured to the bottom of your chin. The device attaches with suction, allowing the device to remain in place as well as draw the unwanted fat cells to the surface of the skin.
The treatment will take about thirty-five to forty-five minutes. Slight pressure will be felt as the device is removed. Your treatment area will be massaged for a few minutes to get blood flow going. Once complete, you will be able to return to your regular day!
Recovery
CoolSculpting does not require downtime. Your chin will be numb but you will be able to get back to your normal schedule immediately following treatment. The area may be numb for a few hours but should regain feeling within twenty-four hours. Tingling sensations are normal and should be expected as you regain feeling.
Under the chin will be discolored after your appointment but will normalize in color throughout the day.
Results
Your body will metabolize the destroyed fat cells in the next few weeks. Some patients are able to see improvements in their double chin after three weeks but the best results will be seen after a month or two. The best way to keep your jawline defined is to maintainlive a healthy lifestyle. Together, Dr. Abramson and his team of CoolSculpting specialists will help you create a CoolSculpting treatment plan that will deliver a sleek, defined chin and jawline. Best results are often accomplished with three to four CoolSculpting treatments, spaced six to eight weeks apart.
Cost
Every treatment is customized to the appearance and body goals of the patient. Our CoolSculpting treatments will relate to the number of treatment areas and the amount of fat to be removed.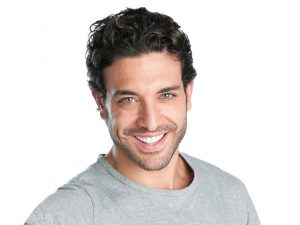 CoolSculpting is a great treatment to double up on! If you are unhappy with thick upper arms or love handles, you may be able to treat another area alongside your chin. Ask Dr. Abramson if you can treat two areas in your CoolSculpting appointment.
Some patients require multiple CoolSculpting treatments to get the results they want. Dr. Abramson and you will determine the number of appointments necessary to reach your aesthetic goal and plan them out.
If you would like to learn more about CoolSculpting give our office a call at (201) 731-3134 or schedule a consultation today by clicking here.
FAQs
Is CoolSculpting permanent?
CoolSculpting provides long-lasting results. The CoolSculpting process kills off fat cells. Once these dead cells are metabolized by the body, they cannot return. The fat stored under your chin will be impacted for many years. The fat store will be smaller, allowing you to have a more defined jawline and healthier appearance. The best way to keep your results looking great is to eat well and exercise regularly.
What are the risks of CoolSculpting?
CoolSculpting is a much less risky treatment than any surgical procedure. However, as with any treatment, there are still risks. Dr. Abramson will take time to educate you about the risks involved with CoolSculpting as well as the benefits during your personal consultation. He will take the time to learn about you and your health to make sure CoolSculpting is a good option. If you are not a good candidate, Dr. Abramson will not recommend CoolSculpting for you.
Do you lose weight when you do CoolSculpting?
CoolSculpting is not a weight loss treatment. CoolSculpting is a way to contour your body and slim down fat stores like those found under the chin. Some weight will be lost with CoolSculpting but it will not be significant. Instead, you will notice your treatment area becoming slimmer.
Does CoolSculpting work for chin?
Yes! CoolSculpting is a great way to reduce bothersome submental fullness. Fat freezing is a convenient, effective method of reducing small areas of exercise resistant fat. If you are interested in learning more about CoolSculpting, schedule a consultation with us today!
Can CoolSculpting get rid of double chin?
Yes! One of the more popular CoolSculpting treatment areas is the chin. This is largely due to the fact that CoolSculpting is non-surgical and won't put you at risk of developing scars. CoolSculpting will target the fat in your double chin and help you appear more healthy.
Is CoolSculpting permanent?
CoolSculpting provides long-lasting results! The fat that is removed from the chin and metabolized cannot return.
Does CoolSculpting tighten neck skin?
No, CoolSculpting does not tighten skin. However, we offer the Cryoskin 3.0 system to tighten skin and help our patients look their best. The Cryoskin system uses controlled heat to boost collagen levels in the skin and help boost its natural function. The skin will tighten and become more smooth. A Cryoskin treatment is a perfect finishing touch on any CoolSculpting procedure!
How much does it cost for CoolSculpting?
The cost of a CoolSculpting procedure will depend on the details of the treatment, how many treatments are needed and whether additional treatments will be used to achieve your ideal outcome. Dr. Abramson will go over a cost-breakdown with you during your personal consultation.
Want to see your new you before the procedure?
With Crisalix's 3D imaging technology you can see how you would look post-procedure if full 3D.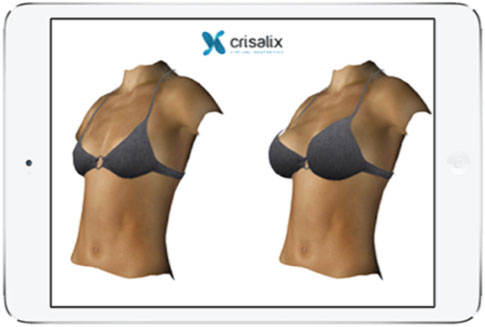 Learn More