Venus Viva
Consultations offered at our three convenient locations in New Jersey, Bergen County and Englewood
Wish you could fight the inevitable signs of aging and erase the unsightly results of hash environmental pollutants without surgery? You can! Venus Viva is a non-surgical facial rejuvenation treatment that uses controlled heat and ablation to resurface the skin and reveal healthy, radiant skin.
What is Venus Viva?
Venus Viva is a state-of-the-art facial resurfacing treatment that addresses an array of skin conditions with the powers of radio frequency and micro-channels. The revolutionary device combines NanoFractional RF and SmartScan technology to promote skin elasticity, smooth wrinkles, reduce discoloration, and diminish scarring.
The combination of manually controlled ablation and coagulation from a revolutionary pin design is unique to Venus Viva, and with radio frequency energy being precisely emitted from each of the patented pins, results are enhanced and downtime is reduced. Another great benefit of this treatment is its fully customizable capabilities. The device has the ability to emit different ranges of radio frequency energy strength to treat specific conditions and skin types. Venus Viva works great on its own, but can easily be combined with other treatments or procedure for enhanced results. Venus Viva has been said to set the new industry standard in facial rejuvenation treatments and cosmetic device innovation in general!
Benefits of Venus Viva
Non-surgical
Minimally invasive
Little to no downtime
Performed in 30 minutes or less in office
Fully customizable treatment
Safe for all skin types
Treats a wide range of skin conditions
Proven, lasting results
How Does Venus Viva Work?
Venus Viva uses NanoFractional RF with the unique SmartScan feature. The device emits radio frequency energy to initiate the contraction and synthesis of collagen. It utilizes the highest heat capacity along with SmartScan's unique pin pattern to reach great penetration depth and truly counter the underlying causes of these conditions.
The patent-pending SmartScan tip has 160 pins per tip with 62mj per pin which create micro-channels in the skin through the emission of the radio frequency. These micro-channels initiate the body's natural healing process and expedites coagulation. The energy emitted through each pin reaches deeper layers of skin, and can deliver 700 pulses of radio frequency with select dermal heating. The combination of epidermal ablation and dermal coagulation result in beautiful skin resurfacing, and the scientific formulation of this design allows for more precise treatment and little to no downtime.
Conditions and Areas Treated
Venus Viva is designed to treat:
Mild laxity of facial skin
Fine lines and wrinkles
Acne scars
Uneven skin texture
Enlarged pores
Rosacea
Discoloration
Venus Viva can successfully be used on any part of the body, but best results can be seen on the:
Ideal Candidates
Ideal candidates for Venus Viva are men and women who are in good health and suffer from facial imperfections such as uneven skin tone, skin texture, wrinkles, or skin laxity. It is safe for all ethnicities and skin types, and the device is completely customizable so each treatment can be tailored to patient's specific conditions and needs. Since the procedure works off the body's healing response, each patient will require a different amount of sessions and see their specific results at differing times. The amount of sessions needed to treat your specific case will depend on the extent of your conditions; Dr. Abramson will help to determine the amount you may need.
Venus Viva vs Traditional Facelift
Everyone has different aesthetic desires at different times of their lives, so customizable treatments like Venus Viva work great for an array of patients of all ages.
However, while Venus Viva is extremely effective at wrinkle reduction and skin tightening, but is not meant to replace a traditional facelift. Facelifts surgically excise lax skin and tissue to reveal smoother, tighter skin, and are good for patients who experience moderate to severe skin laxity. Venus Viva works off the body's natural healing process to reveal revitalized skin, and works best on patients with mild skin laxity. The two procedures accomplish smoother, tighter skin by different means and different degrees of results, so they can actually be performed together for even more enhanced results.
Venus Viva vs Laser Skin Resurfacing
The main distinction between Venus Viva and laser skin resurfacing devices is the means by which they accomplish skin resurfacing. Venus Viva heats the skin to initiate collagen production, while laser skin resurfacing devices burn the skin to remove the damaged top layer. Venus Viva actually reaches to a cellular level to reverse skin conditions, while lasers just focus on the top layers of the skin. This means longer downtime for laser treatments since the amount of skin removed requires longer healing.
With Venus Viva, the skin is not removed in any way, but rather ablated with precise control to a specific depth, meaning little to no downtime. And Venus Viva's scientifically designed pins and stamping technique makes it a comfortable treatment since the energy is emitted in patterns.
Laser skin resurfacing can cause pain and discomfort because the skin is being damaged as the layers are actually being removed. Venus Viva actually takes comfortability a whole step further by being specially designed to be comfortable for both the patient and technician, making it an enjoyable experience for all.
Consultation
During your in-person consultation with Dr. Abramson at either his New York City, Franklin Lakes, or Englewood location, the floor is yours to explain any and all concerns you have with the appearance of your facial skin. He will then perform a thorough examination of your conditions, and determine if you would be benefit from a Venus Viva treatment. If deemed an ideal candidate, he will also recommend the amount of treatment sessions he believes will give you optimal results. If you have any questions whatsoever, please feel free to ask. Dr. Abramson encourages questions as he wants his patients fully informed on all aspects of any treatments they undergo.
Preparation
Please be tan free for this treatment.
Steer clear of topical retinoids such as RetinA for 2 – 4 weeks before your treatment.
Do not take anti-inflammatory medications one week before your treatment.
If you get cold sores, please mention this during your consultation and Dr. Abramson may prescribe certain medication.
On the day of your treatment, do not use creams, lotions, or makeup on the treatment area.
Do not wear earrings or necklaces to your session please.
Treatment Process
Venus Viva treatments take no longer than 30 minutes and are performed in-office. Topical numbing cream is not necessary, but available for those who desire the added comfort.
If you opt to use it, please allow an additional hour for the numbing to kick in before the treatment begins. You will kick back and relax in our comfortable treatment room while Dr. Abramson treats you with the handheld device. The radio frequency energy is emitted and penetrates the outer layers of skin to reach the dermis. You may feel subtle warmth and prickling sensation, but since the treatment is 100% customizable, Dr. Abramson is able to adjust the device to your comfortability. The device is then moved to the adjacent area, radio frequency energy is emitted, and this process is repeated across the entirety of the skin surface or the designated treatment area.
The heat and micro-channels initiate the body's natural healing response, and new collagen instantly begins to form. New collagen production is what stimulates skin firming and tightening, fills in and smooths wrinkles and fine lines around the eyes, mouth, and forehead, and diminishes the appearance of discoloration and scarring. Surrounding tissue is left undisturbed, and actually helps speed up the healing process.
Some patients are able to see results immediately, while others may require 3 – 4 treatment sessions over a span of spread 4 – 6 weeks apart. Radio frequency treatments are very low risk procedures, with the most common side effect being mild redness or sensitivity.
Recovery / Results
No downtime is necessary after Venus Viva, however you may choose to stay home for the remainder of the day as your skin may have a slight sunburn sensation.
Mild redness of the face is normal after your treatment and will subside on its own. You are able to continue wearing makeup 24 hours after the treatment, so any remaining redness can easily be covered. You should avoid direct sun exposure for the first 48 hours, and do not use exfoliating products for one week. You might experience itching of the skin, but this is due to the body healing itself; it's a good sign!
Results are based off your body's healing process, so as you produce new collagen, rejuvenated, healthy skin appears and lasts for years. This treatment aims to shed years off your appearance, but cannot stop the natural aging process.
In order to maintain your rejuvenated skin, maintenance treatments are recommended; there is no limit to the amount of Venus Viva treatments you can undergo. Treatments are most effective when they are done as a series, typically at least 3 treatments 4 – 6 weeks apart. For deep skin resurfacing 6 treatments may be necessary. Repeat treatments at least twice a year after your initial sessions can keep your skin glowing and healthy.
Price
The cost of your Venus Viva treatment will be dependent on the extent of your conditions and how many sessions you undergo. Please schedule a consultation at our New York City, Franklin Lakes, or Englewood location and Dr. Abramson will gladly provide you with a quote.
Want to see your new you before the procedure?
With Crisalix's 3D imaging technology you can see how you would look post-procedure if full 3D.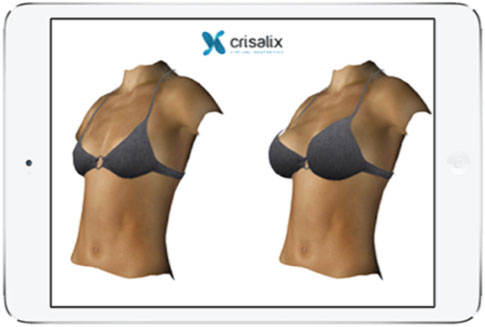 Learn More