Renuva
Consultations offered at our three convenient locations in New Jersey, Bergen County and Englewood, NJ
Renuva is a groundbreaking injection capable of restoring natural, long-lasting volume to targeted areas of the face and body. Whether you want to address skin irregularities or combat the effects of aging, you can achieve smooth, plumped, and younger-looking skin with a single session of Renuva. Renuva's advanced technology volumizes the face and hands, corrects irregularities and ripples caused by implants or liposuction, and restores the smooth, healthy appearance of the skin.
Dr. David Abramson is one of the few select physicians that offers Renuva in the Tri-state area, and is pleased to offer this innovative solution to his patients at his Englewood, Franklin Lakes, and New York City locations. Whether you want to enhance your features, add volume lost due to natural aging, or smooth out skin irregularities, Renuva can help. Are you interested in learning more about how to boost a youthful, healthy appearance? Call Dr. Abramson's office today to schedule your consultation with a board-certified plastic surgeon. Patients in Englewood, NJ can call (201) 731-3134; patients in Franklin Lakes can call (201) 731-3134 and patients in New York City can call (212) 774-1828. You can also reach out via our contact form and we will return your call shortly.
About Renuva
Although there's no shortage of synthetic dermal fillers available today, fat is still widely considered the ultimate way to enhance volume. Renuva adds volume to the treatment area by assisting the body's production of new, healthy fat cells, and can be injected into the face, hands, and body. Autologous adipose tissue grafting, or fat transfers, are a popular way to restore volume using a patient's own fat. However, Renuva contains an allograft adipose matrix, or AAM. Allograft fat cells have been extracted from a donor, sterilized, processed, and screened according to FDA standards for safety and quality. The advantage is that the AAM contains all the essential growth factors and volumizing potential of a patient's own natural fat, without the need for a fat removal procedure.[1]
As the face ages, gravity, bone resorption, a decrease in collagen production, and the natural atrophy of fat over time can cause unwanted changes in our appearance. [2] Renuva's AAM acts as a kickstart, as well as a support frame for the production of new fat cells and the other components essential for healthy, thriving tissue – including the skin! Renuva is a versatile injectable that has many valuable applications, including the following:
Face – Renuva can fill in depressions in the facial skin and enhance the fullness of lips and cheeks. Targeted injections can also add volume to the skin, effectively smoothing the lines and wrinkles in the area.
Hands – Patients can diminish signs of aging in their hands such as prominent veins, bones, and tendons with a revitalizing layer of healthy new tissue.
Hips – Renuva can smooth skin irregularities in the skin around the hips, as well as subtly augment the curve of the patient's figure.
Buttocks – Renuva can smooth the uneven skin surface caused by cellulite. The injectable can also add subtle, targeted volume to the buttocks to improve the overall shape.
What are the Benefits of Renuva?
What does it mean to age gracefully? Today's advances in aesthetic medicine are at our disposal. Science helps us in every area of our lives; why not take advantage of its ability to reverse the signs of aging? With Renuva, patients will see improvements immediately after the first treatment session. The effects will continue to improve as any swelling diminishes over the first few weeks, and final results are visible in three months.
Volumizing
A Renuva injection will plump the dimples and impressions in the skin to meet the smooth, healthy appearance of the surrounding tissue. It can also restore volume to areas that have lost fullness due to natural aging.
Body Contouring
Renuva takes a minimally-invasive approach to subtle body contouring by adding volume to the hips or buttocks.
Targeted Improvements 
If a dimple, divot, or wrinkle in a particular area is taking away from the beauty of your skin, Renuva safely and effectively smooths and improves the skin's texture.
Patient Comfort
Renuva offers natural-looking results with increased patient comfort because the injection only requires a topical anesthetic. In addition, because Renuva injection comes from donor fat that has been approved and purified for transfer, patients do not need to undergo risky liposuction.
Rapid Results and Recovery
Patients can complete their treatment of Renuva in under an hour and return to their daily activities immediately after their injection.
Ideal Candidates for Renuva
Ideal candidates for Renuva are in good health and open to the idea of an allograft injectable. Aesthetically, patients who will enjoy the effects of Renuva injections:
Want to address the specific blemishes that detract from the skin's attractive appearance.
Have minor volume loss or surface irregularities, which may result from natural fat atrophy, previous liposuction procedures, or injury.
Have fine lines or wrinkles.
Do not want to undergo a more invasive procedure.
Patients who feel wary of the risks of other skin rejuvenation procedures, such as potential damage from the thermal heat of laser skin treatment, can rest reassured that Renuva is both effective and safe. However, smokers may not be good candidates for Renuva, as smoking can interfere with the body's ability to accept the injected fat. If you want to learn more about your candidacy for Renuva, call Dr. Abramson's office today to schedule a consultation or fill out this form, and we will get back to you shortly. Patients who want to learn more about Dr. Abramson's surgical practice can follow our blog.
Personal Consultation
Your consultation with Dr. Abramson will help answer any questions you may have about your skin rejuvenation options so he can tailor a treatment plan to your unique needs. During your consultation, Dr. Abramson will assess your medical history and record any medication you use. Then, he will perform a physical exam and study the area(s) of your skin you would like to treat with Renuva. After confirming your aesthetic goals, Dr. Abramson will propose a treatment plan best suited for you. Because he wants the best results for each patient, if he believes a different procedure will best address your concerns, Dr. Abrahmson will inform you and suggest an alternative path.
The Renuva Treatment Session
A Renuva treatment session is quick, comfortable, and effective. 
Prep – Dr. Abramson will sterilize any areas where the patient wants to see smoother, more volumized skin.
Numb – A topical anesthetic is applied to treatment areas for optimal patient comfort.
Inject – The Renuva injection needle is fine, allowing gentle, controlled insertion of the allograft adipose fat.
Dr. Abramson will take care to inject the targeted dimples, wrinkles, or irregularities, which will eventually be filled in and smoothed. Then, he will fill each site slowly and carefully until the skin has smoothed or plumped, creating a natural-looking appearance. For patients who want to see more volume and better contouring in their hips, buttocks, or facial features, Dr. Abramson can use Renuva to create curvaceous, smooth, and beautifully subtle improvements. Similarly, patients who want to address wrinkles with Renuva will see the targeted areas turn plump before their eyes.
How Much Renuva Will I Need?
Most patients receive 3-ccs of Renuva (two 1.5-cc vials) to achieve their desired results. Dr. Abramson will discuss the amount of Renuva needed to best address your needs during your consultation. Your Renuva injections can be administered in under an hour.
Recovery From Renuva Injections
Renuva injections come with the benefit of zero downtime. Patients can return to their daily activities immediately following their Renuva treatment. It is not uncommon to experience swelling and redness after receiving Renuva, but these symptoms will subside within the first two weeks following treatment. Dr. Abramson advises his patients not to touch the injection site for the first week following treatment to guarantee the inserted fat remains in the desired position.
Dr. Abramson will provide detailed recovery instructions before treatment, but if you have any questions, please reach out to Dr. Abramson and his helpful staff. We are standing by to answer your questions!
What are the Results of Renuva Injections?
Renuva fills and smooths minor skin irregularities and indentations without the downtime of surgery. Patients will see an immediate improvement in the volume and appearance of their skin after their Renuva injection. The final results of the Renuva will be evident three weeks after treatment. The skin will continue to improve until month three as the fat and tissue surrounding the Renuva adhere to the newly introduced fat scaffolding. Then, your skin will reveal itself as younger, fuller, and smoother. There will be no sign that you had anything done and that you've had healthy, smooth skin all along! Patients who use Renuva as a facial filler can enjoy long-lasting results, thanks to the body accepting and holding the fat for longer than it does with many other dermal fillers.
What is the Cost of Renuva in New Jersey?
The price of your Renuva treatment will depend on the area(s) of treatment and the number of vials necessary to accomplish rejuvenation. Once your initial consultation with Dr. Abramson is complete and he has created a treatment plan for you, his helpful staff will be able to give you a cost breakdown of your anticipated treatment with Renuva. For more information on this revolutionary treatment, please get in touch with us, and a member of our team will gladly share the exciting details about Renuva. Patients in New York City can call (212) 774-1828; in Englewood, NJ can call (201) 731-3134; and patients in Franklin Lakes can call (201) 731-3134.
References
Kokai, L. E., Sivak, W. N., Schilling, B. K., Karunamurthy, A., Egro, F. M., Schusterman, M. A., Minteer, D. M., Simon, P., D'Amico, R. A., & Rubin, J. P. (2020). Clinical Evaluation of an Off-the-Shelf Allogeneic Adipose Matrix for Soft Tissue Reconstruction. Plastic and Reconstructive Surgery – Global Open, 8(1), e2574. https://doi.org/10.1097/gox.0000000000002574 
Swift, A., Liew, S., Weinkle, S., Garcia, J. K., & Silberberg, M. B. (2020). The Facial Aging Process From the "Inside Out." Aesthetic Surgery Journal. https://doi.org/10.1093/asj/sjaa339 
Want to see your new you before the procedure?
With Crisalix's 3D imaging technology you can see how you would look post-procedure if full 3D.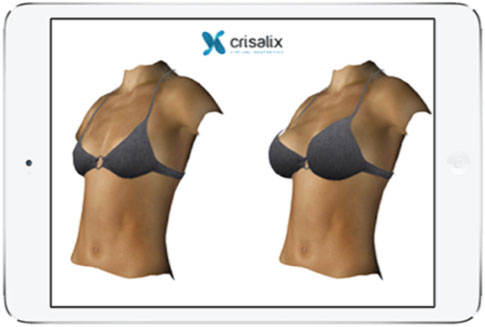 Learn More