Neck Lift
Consultations offered at our three convenient locations in New Jersey, Bergen County and Englewood, NJ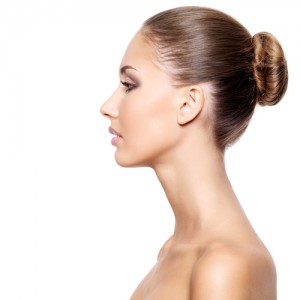 Stop waiting for turtle necks to make a comeback! There's something you can do about the sagging skin at your jawline that will enhance your profile and boost your confidence. Platysmaplasty (neck lift) is a surgical solution to the jowls that jeer you from the mirror each morning. Creams and yoga stretches offer incremental improvement at best. You need real, lasting improvement that will dramatically tighten your contours for years to come.
Dr. David Abramson is a New York City native with offices in New Jersey and Manhattan. He is a roundly respected and decorated doctor who is currently the President of the New York Regional Society of Plastic Surgeons.
Contact Dr. Abramson and schedule your personal consultation. Call 212-774-1828 (in New York), 201-731-3134 (in Englewood) or 201-731-3134 (in Franklin Lakes) to speak with one of our helpful representatives.
About Neck Lift
A neck lift reduces sagging skin, band lines and fat which develop with age. Many women undergo the procedure as a way to attain a tauter shape around the neck and a fresher appearance. Some men opt for the procedure because a thick, full beard can easily hide any scarring at the anterior neck.
All of our neck lift patients enjoy its long-lasting, youthful effects. Some choose additional procedures, such as a Facelift, for a more extensive enhancement. A neck lift can be performed either in combination with a facelift or as an isolated procedure.
Dr. Abramson performs platysmaplasty under general anesthesia in about two hours. This procedure has a relatively short recovery time and is appealing to those who wish to get back to work quickly, rather than getting a more extensive facelift procedure.
Platysmaplasty will help correct the excess skin of the anterior neck and tighten the neck angle. The procedure corrects jowls and other problems from the chin to the collar bone.[1]
Qualified Candidates
Unless you are constantly wearing scarves and turtlenecks, there's no hiding the unsightly wrinkles and sagging skin on your neck. These imperfections make many people feel sensitive and embarrassed about their appearance.
Platysmaplasty Treats:
"Turkey neck" or neck bands that appear because of weakened or loose muscles
Excess fat as a result of gaining weight
Slack, excess skin due to significant weight loss
The majority of people who choose this procedure are in their 40s to 60s, but older individuals have had successful neck lifts, as well. The best candidates for the surgery are men and women whose necks have begun to sag, but whose skin still has some elasticity.
Why is my neck skin so saggy?
No one likes a "turkey neck." Not even on Thanksgiving! Sagging skin at the neck occurs when many of us age. The dreaded jowls that begin to bunch up under the chin are the result of a confluence of several factors.
Lifestyle decisions may also play a role in skin laxity. Smoking and severe sun exposure are contributing factors.[2]
Aging skin gradually loses its elasticity. As production of collagen and elastin plummet with the advancing years, so too does skin at the neck, arms and elsewhere. If you have not maintained a healthy weight, or if you have undergone dramatic weight loss, the skin at your neck is strained even farther—it is essentially a hammock cradling stubborn facial fat deposits.
The issue which underlies all the others is a weakened, distended platysma muscle. The platysma is the muscle that lends the platysmaplasty procedure (neck lift) its name. It is anchored to your chin and collar bone and it holds all the sensitive tissues and organs of your throat in place. Like all our muscles, its strength declines with maturity. Hence: turkey neck.
Your Personal Consultation With Dr. Abramson
Proper patient education is the objective of every consultation at Dr. Abramson's office. To make sure that you are a good candidate for the neck lift procedure, the doctor must conduct a brief interview with all of his patients. This is a conversation, not a lecture. So please do come prepared with questions about neck lift or any of our other procedures. Dr. Abramson aims to inform but he loves to listen. Be sure to paint a picture of your aesthetic goals so that he can match you with the most effective treatment regimen.
After a brief physical examination and a review of your medical records, the doctor will determine your candidacy for neck lift. Contact our office to see if you qualify. Schedule your personal consultation with Dr. Abramson.
While you wait for your big appointment, review the doctor's frequent media appearances to get a better sense of the man and his work.
About the Procedure
One of the most common techniques requires an incision that begins in front of the ear lobe, wraps behind the ear and then ends in the lower scalp. This method corrects sagging jowls, loose skin and fat accumulation.
Dr. Abramson will decide which method is best based on various factors. Of particular consideration is the amount of skin that requires excision and whether there will be any alteration of the neck muscles. Sometimes, liposuction will also be involved.
Dr. Abramson will discuss the nuances of your neck lift and make sure you are aware of every necessary step. He understands that the best patient is an informed patient. It's one of the reasons men and women from New York City, Englewood, Manhattan and farther afield trust his guidance when they undergo a neck lift.
Is neck lift surgery painful?
Platysmaplasty (neck lift) is a safe procedure; if you follow your surgeon's post-op aftercare instructions with fidelity, discomfort should be minimal and your recovery should go quickly. Neck lift is an excisional surgical procedure. Unwanted skin, fat and muscle are removed to tighten your profile and lift your jawline. You will most likely undergo general anesthesia while the doctor works. Ensconced in the void of deep slumber, will not feel anything thanks to the dissociative effects of the anesthetics.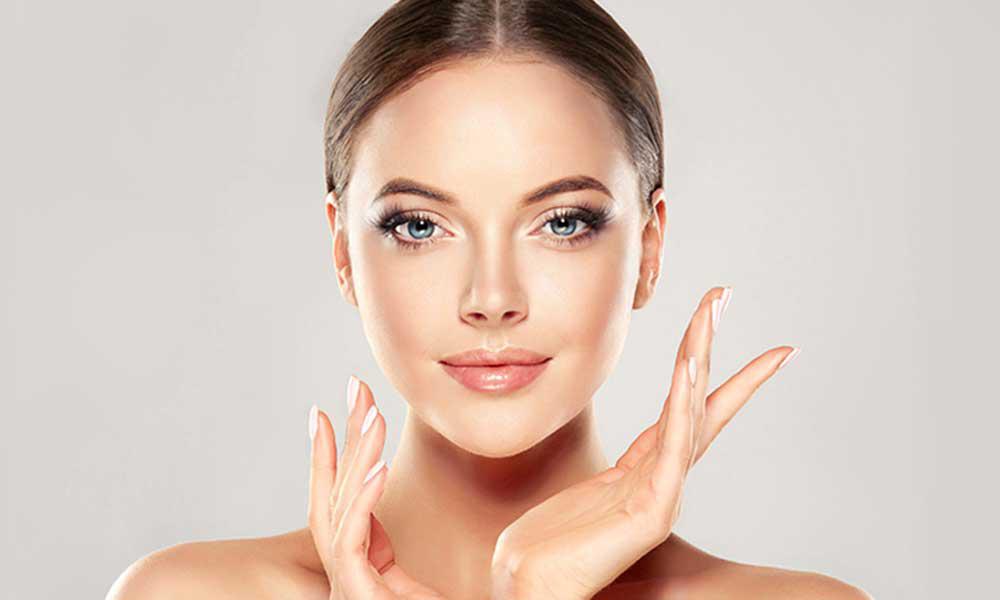 Though the operation is brief and relatively simple, incisions need their proper time to heal. You will feel tightness in the neck region when the surgical anesthesia wears off. That's because your skin is adjusting to your angular new contours. Prescription medication will manage any pain during the first two recuperative days. After a week or less, over-the-counter ibuprofen is all the pain management you will need.
Where Are the Scars for Neck Lift?
With the proper technique, your neck lift incisions will hardly be noticeable. The art of plastic surgery is as much about the seen as the unseen. Dr. Abramson is a skilled surgeon who will craftily conceal your incision so that only your most intimate associations will notice. Potential scarring is strategically placed behind the ears or along your lower hairline. Proper aftercare assures your incisions will heal quickly and fade from view.
How Long Does a Neck Lift Last?
Expect to enjoy the boons of your platysmaplasty for a decade or more. A neck lift will dramatically turn back the clock on your aging process. You will be amazed by your results. The procedure can not, however, stop the inevitable advancement of time. The aging process will continue.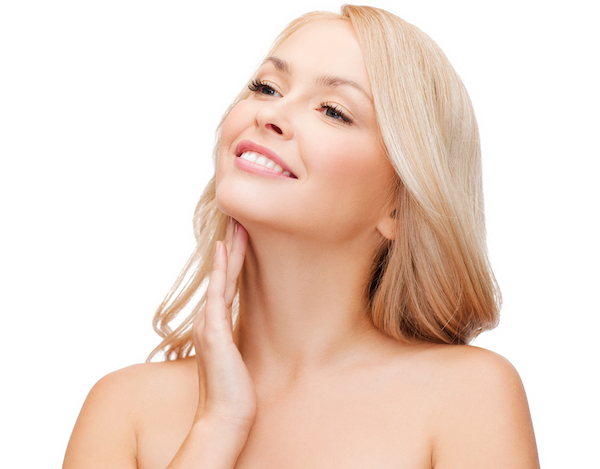 Generally speaking, your neck will not sag as badly as it did before surgery. To sustain your results, maintain a healthy weight, refrain from smoking and protect your skin from the sun.
You might also consider our noninvasive med spa procedures to buttress your neck lift gains. Cryotherapy is a nonsurgical support that promotes collagen growth at the target site. Periodic Cryoskin Toning will enhance the outcomes of neck lift and leave you looking more wonderful in ways that neither procedure can accomplish alone.
What Does a Neck Lift Cost in Manhattan?
For your financing needs, we offer the Alphaeon and Prosper credit plans. Every patient is on an individual journey. At your personal consultation, Dr. Abramson will conduct a physical examination and review your medical history. At such time, he will be able to accurately quote you a price for your platysmaplasty. Dr. Abramson and his medical team will be open and honest about all aspects of the procedure, so you can ask all the questions you need to about neck lift costs and possible financing options.
You Win by a Neck!
Preserve your profile. Your age may be gaining, but it hasn't caught you yet! Look your best from every angle and donate those turtle necks to charity. You will enjoy years of trim facial contours thanks to your neck lift surgery.
Dr. Abramson is eager to help. Contact his office to schedule your personal consultation. Call (212) 774-1828 (in New York), (201) 731-3134 (in Englewood) or (201) 731-3134 (in Franklin Lakes). 
References
Matarasso, A., Abdollahi, H., & Lao, W. (2016). Managing the Components of the Aging Neck: From Liposuction to Submentalplasty, to Neck Lift. Liposuction, 433–440. doi: 10.1007/978-3-662-48903-1_40
Narasimhan, K., Stuzin, J. M., & Rohrich, R. J. (2013). Five-Step Neck Lift. Plastic and Reconstructive Surgery, 132(2), 339–350. doi: 10.1097/prs.0b013e3182958b6f
Want to see your new you before the procedure?
With Crisalix's 3D imaging technology you can see how you would look post-procedure if full 3D.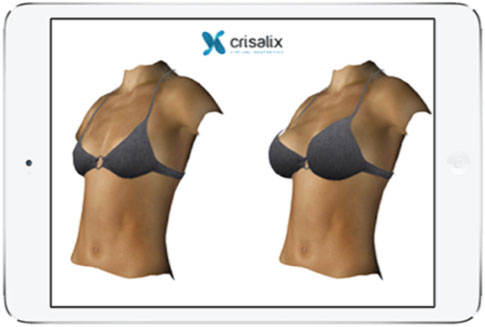 Learn More