Body Lift
Consultations offered at our three convenient locations in New Jersey, Bergen County and Englewood
Weight loss is an overall huge victory for your personal health and body confidence. However, sudden weight loss can result in sagging skin that distorts your body shape. For many people, their biggest problem areas – when it comes to excess fat and sagging skin – are typically located somewhere between the abdomen and thighs. Age, sun damage, pregnancy and weight fluctuations can also affect elasticity, resulting in the drooping of the stomach, thighs, and buttocks.
A body lift is a solution to excess sagging skin around the body that has distorted the shape and proportion of the body. The procedure restores body proportion by removing excess skin from the abdomen, thighs, lower and upper body.
What is a Body Lift?
Body contouring procedures, or the body lift, are blanket terms that refer to a collection of procedures that are designed to address excess sagging skin on different areas of the body. A body lift can address sagging skin on the upper arms, abdomen, thighs, and buttocks. A body lift is a procedure performed to remove excess skin and sagging fat frequently in a circumferential manner for people of had massive weight loss. A body lift may include abdominal area, the flanks, and lower back, buttocks, and groin, but may be performed as two separate procedures: an upper body lift or lower body lift. This procedure is best performed in people who have lost weight and have maintained that lower weight in excess of six months.
AREAS ADDRESSED BY A BODY LIFT
Abdominal area, locally or extending around the sides and into the lower back area
Buttocks that may be low, flat or shaped unevenly
Groin that may sag into the inner thigh
Thigh, including the inner, outer or posterior or circumferentially
A body lift procedure is frequently accompanied with an overnight stay or other post-bariatric body contouring procedures.
Skin Elasticity
A body lift is indicated for patients who have excess, sagging skin. Sagging skin is the result of stretching and skin laxity. Skin laxity will vary from individual to individual but typically increases over time. Laxity refers to the loss of skin elasticity, or your skin's ability to retain shape and retract after stretching. Stretched skin can appear during any period of life, but will be more common the older you get.
In the case where the excess sagging skin is the result of rapid weight loss, many patients are under the false impression that additional dieting or weight loss will address the issue. Some skin retraction is possible, especially in younger patients, but large amounts of excess sagging skin are often best addressed with a body lift.
Aging is another primary cause of sagging skin. As you get older, your skin elasticity naturally declines. The loss of skin elasticity is also a major contributor to other signs of aging such as wrinkling. Common areas where sagging skin appears with age are the underarms, or "batwings," or around the abdomen. Chronic sun exposure, smoking, and stress is known to exacerbate skin elasticity decline as well.
In preparation for a body lift, an appropriate medical evaluation should be performed, particularly in patients who've had bariatric surgery and may suffer from anemia. Patients should make sure that they are no longer smoking and avoid taking medication such as aspirin or other anti-inflammatory drugs that can cause or increase bleeding.
During the body lift procedure, the patient must be turned either from a prone to supine position or from side to side so that the surgeon will have access circumferentially around the patient. A combination of skin excision and muscle tightening will be done to improve the overall body contour.
After the body lift, the patient will have anywhere from 2 to 4 drains that will stay in for 1 to 2 weeks. Patients should expect to remain home from work for 2 to 3 weeks and refrain from significant exercise for approximately six weeks after the surgical procedure.
Is a Body Lift Right for Me?
Men and women who choose a body lift will achieve a youthful-looking naturally shaped body contour. It is often performed on people who have excess skin because they have lost a significant amount of weight due to either surgery, diet, and exercise. Other candidates for a body lift include women who want to remove extra weight as a result of childbirth or the natural aging process.
Dr. Abramson will be able to assess your suitability for the procedure during your consultation or make a more appropriate recommendation to achieve your goals. He will listen carefully to your reasons for wanting a body lift and will guide you toward the decision that is best for you.
How is Body Lift Surgery Performed?
A body lift is often primary techniques: a lower body lift or upper body lift. The surgical strategy chosen will be determined beforehand during your consultation and will always be tailored to the specific areas of sagging skin presented by the patient.
Your body lift surgeon will begin the operation by placing you under general anesthesia or intravenous sedation. The incision length and pattern will depend on the amount and location of the excess skin. A complete lower body lift treats the abdomen, waist, hips, buttocks, and thighs in one procedure. Using a circumferential incision around the body, your doctor will remove an apron of excess skin and fat. He will then reposition and tighten the tissues. Sometimes, your body lift will include liposuction to further improve contours.
Sagging skin is often the focus of many body lift procedures, which will indicate a lower body lift technique. Each area of the lower body requires a specialized surgical technique.
Lower body lift
Tummy tuck
Technically referred to as the abdominoplasty, this procedure involves a horizontal incision near the hip. After the incision is made, excess skin is removed and the abdominal skin is pulled flat. An additional, circular incision may be made to create an appropriately corresponding space for the belly button.
Buttock Lift
Excess skin on the buttocks can create an exaggerated sag and droop that disturbed the natural contours of the body. A buttock lift is performed by making an incision above the buttocks at the hip. Excess skin is trimmed and the buttock is raised upward for a lifted, youthful appearance.
Thigh lift
Sagging skin tends to collect near the thighs, creating a bulging "pear shape" figure on an individual. The thigh lift address this area of concern by removing excess skin from the inner or outer thigh area. An incision is made across the top crease of the natural borders of the inner thigh and hip where excess skin is trimmed and the thighs are lifted.
Some individuals experience an abundance of sagging skin around the arms and chest. For some women, sagging may impact the appearance of their breasts as well.
Upper Body Lift
Arm Lift
Drooping, stretched skin tends to collect along the underarm, near the armpits creating a "bat wing" appearance. The arm lift or brachioplasty removes excess skin via a horizontal incision along the underside of the arms.
Breast Lift
For women, aging, pregnancy and weight fluctuations can have a major effect on the shape and position of their breasts. Breast sag or breast "ptosis," is addressed with a breast lift. The breast lift is often performed on its own or as part of other procedures such as a mommy makeover. With a breast lift, excess breast tissue is surgically removed and the breast mound is repositioned to a lifted, youthful orientation.
Consultation
A body lift is a significant surgical procedure that requires expertise, experience, and planning. During a consultation, Dr. Abramson meets personally with his patients to discuss their personal body goals and walk through the best surgical options. The patient's experience is the main priority of a consultation, and the first step is to evaluate whether or not a body lift is appropriate or if there is another treatment better suited for the situation. Your consultation is an essential step in your body lift experience where you can discuss your overall aesthetic goals, medical history, and areas that concern you the most. All questions about the procedure can be asked during the consultation and Dr. Abramson and his staff are more than happy to answer them. Patients should feel 100% confident in their choices and rest assured that they are in world-class care.
After a medical examination, Dr. Abramson will walk you through all the steps of the procedure and outline a personalized surgical plan. Our office manager will be able to answer logistical questions such as your financing and payment options.
How Much is a Body Lift?
For details about body lift prices, please speak with Dr. Abramson and his skilled medical team. Body lift costs can vary widely depending on the individual procedure, so it is best to get information based on your particular case.
Want to see your new you before the procedure?
With Crisalix's 3D imaging technology you can see how you would look post-procedure if full 3D.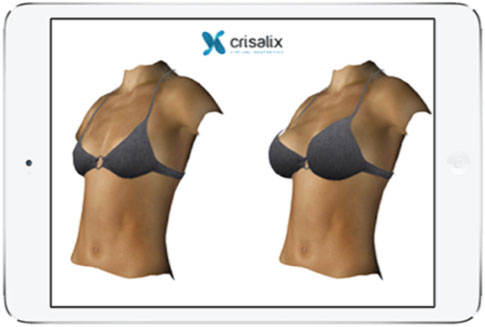 Learn More