Body Lift
Consultations offered at our three convenient locations in New Jersey, Bergen County and Englewood, NJ
A body lift is not just one surgery but rather a set of different surgeries that aim to remove excess skin usually resulting from dramatic weight loss. A total body lift is split into a lower and an upper body lift. A lower body lift can consist of a thigh lift, a butt lift, and a tummy tuck. An upper body lift can include an arm and breast lift. While all of these may be utilized during your individual body lift, not all are required.
It takes an expert eye to diagnose which lifts are necessary for achieving your desired results. No one has quite an expert eye like Dr. David Abramson. With his extensive knowledge and experience in plastic surgery, he is the perfect surgeon to address your body lift with care and precision. Based in New York City, Dr. Abramson has solidified himself as one of the most sought-after plastic surgeons in The Big Apple. If you're interested in learning more about what your body lift entails please feel free to schedule a consultation at one of our offices in New York City, Englewood, or Franklin Lakes. 
About Body Lift
Most of our patients come to us after having undergone dramatic weight loss. This is sometimes the result of significant lifestyle changes or weight-loss surgeries like gastric bypass. After weight loss of this caliber, there is excess, hanging skin that drapes from various areas of the body. These areas can include:
Arms
Abdominal
Back
Thighs
Breasts
Candidates
Patients who benefit most from a body lift are people who have recently undergone a significant weight loss regimen. Loss of a hundred pounds or more is considered to be massive weight loss.[1] It is important to note that a body lift is used to treat excess, hanging skin, not as a weight loss solution; and that is the case for each individual procedure as well. Candidates for a body lift are asked to be at a comfortable, stable weight. They are also encouraged to stop smoking if they are smokers as smoking can seriously affect surgery and hamper recovery. 
Personal Consultation
After having scheduled your personal consultation with Dr. Abramson, you will meet us at one of our three locations. Here, we will escort you to your very own private consultation room. Next, we will go over your recent medical, surgical, and prescription history – noting if there are any complications with a body lift procedure. Then, we will want to hear from you. Your safety and satisfaction are paramount to our team. We are eager to learn what your desired results look like and how our services can best achieve them. Next, Dr. Abramson will examine the elasticity in your skin. Here, he will decide which procedures should be included in your personalized body lift. Then, he will come up with a unique action plan to fit your goals. Finally, we will give you a list of preparatory steps that should be adhered to in the interim.
Preparation
Before your body lift procedure, it is important to:
Avoid smoking as nicotine constricts blood vessels and hampers the body's natural ability to clot during surgery. This can lead to excessive bleeding and blood loss. Smoking should also be avoided after surgery during the entirety of your healing process.
Avoid blood-thinning medications such as aspirin and ibuprofen as these too can lead to excessive bleeding during surgery.
Schedule a ride home. During your procedure, you will be placed under general anesthesia and won't be fit to drive yourself home afterward.
Lower Body Lift
A lower body lift is usually done as one-half of the overall body lift procedure. A lower body lift is when a thigh lift and buttocks lift is done in conjunction with an abdominoplasty.[2] 
Tummy Tuck
Otherwise known as an abdominoplasty, a tummy tuck is where excess skin around the midsection is addressed and removed. Once the skin is sculpted away, the abdominal muscles are tightened and strengthened to give you a stronger core after surgery. The incision will be made so that it can easily be concealed by clothes. Dr. Abramson will decide on which tummy tuck procedure (full, mini, modified, or male tummy tuck) is ideal for your body lift.
Buttocks Lift
A buttocks lift works to remove excess skin to reveal the buttocks' natural contours. It is performed by making an incision above the buttocks at the hip. The excess skin is sculpted away and the buttocks are raised to a firmer, youthful appearance.
Thigh Lift
Loose, dangling skin on thighs bulges to create a pear shape on a person's frame. A thigh lift is just the procedure to remedy this. When excess skin from the inner and outer thigh area is removed, the thighs are left to walk, run, and dance free of any constraints the unwanted skin had placed on them. The incision is made at the point where the leg meets the hip. The excess skin is then removed and the thigh is subsequently lifted.
Upper Body Lift
An upper body lift consists of a mastopexy procedure and a Brachioplasty. When paired together, the two operations can help to round out the top half of your hourglass shape.
Arm Lift
Otherwise known as a Brachioplasty, with an arm lift, Dr. Abramson sets out to trim away those "bat wings" hanging from your tricep. With an arm lift, sleeveless outfits feel more comfortable and are more confidently worn. Via a horizontal incision along the underside of the arm, Dr. Abramson is able to pull back the loose, hanging skin and showcase a more contoured upper arm.
Breast Lift
Known as a mastopexy, a breast lift aims to correct signs of ptosis in breast tissue. Ptosis is a condition that occurs when breasts fall below the breast crease. In mild forms, the breast has fallen just below the line whereas in more advanced conditions the nipple has fallen so much that it now points directly at the floor. Through different types of incisions, Dr. Abramson is able to lift the breasts up from their sagging position to a younger, perkier orientation.
Recovery
While your body lift procedure will be tailored to you, that means a recovery timetable will also vary based on what operations were performed. After the body lift, the patient will have 2 to 4 drains that will need to stay in for 1 to 2 weeks. It is advised that patients refrain from strenuous activities and exercise for the next 6 weeks. They should also stay home from work for the next 2 to 3 weeks. It is important to put as much focus on recovery as possible. This will help ensure all the alterations made during your procedure are assured within the body.
Results
Right after your surgery, you will see a glimmer of what is to come for your new, rejuvenated appearance. Usually, after 3 to 6 months, all the swelling should have subsided. The scars have faded and you can see just exactly what your results look like. No longer is your silhouette hidden behind a mask of loose, baggy skin. Your belly, arms, legs, breasts, thighs, and butt all look sleek, contoured, and firm. It is the perfect way to cap the end of a wonderful weight loss journey.
Corresponding & Complementary Procedures
Since your body is looking quite radiant after your body lift procedure, you might wish to see results of the same caliber for your face's appearance.
Facelift
A facelift is a surgical procedure that lifts the face's skin tissue up to promote a more awakened glow on your countenance. The procedure works to tighten and smoothen your face, erasing lines and wrinkles as well as other signs of aging.
Neck Lift
A neck lift is a surgical procedure where excess skin and fat around the jawline is removed to accentuate your neck's natural contours. This surgical solution to jowls is perfect for anyone who wishes to see their double-chin erased from their appearance. 
Cost
The cost of your body lift procedure will vary depending on which procedures are performed. If you would like to learn more about our financing options please feel free to check out our financing page or call one of our offices.
Englewood & Franklin Lakes: (201) 731-3134
New York City: (212) 774-1828
References
Langer, V., Singh, A., Aly, A. S., & Cram, A. E. (2011). Body contouring following massive weight loss. Indian journal of plastic surgery : official publication of the Association of Plastic Surgeons of India, 44(1), 14–20. https://doi.org/10.4103/0970-0358.81439
Swanson E. (2019). Near-circumferential Lower Body Lift: A Review of 40 Outpatient Procedures. Plastic and reconstructive surgery. Global open, 7(12), e2548. https://doi.org/10.1097/GOX.0000000000002548
Want to see your new you before the procedure?
With Crisalix's 3D imaging technology you can see how you would look post-procedure if full 3D.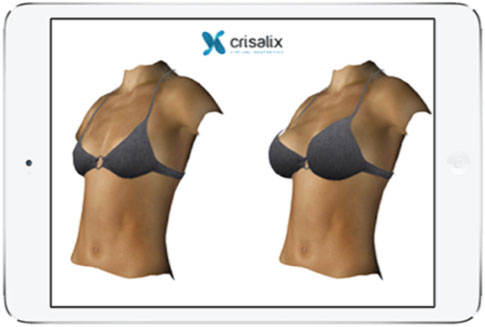 Learn More