Migraine Treatments
Consultations offered at our three convenient locations in New Jersey, Bergen County and Englewood, NJ
The human brain is the most powerful computer in the world. It processes information, communication and emotion at breakneck speeds. But when your head hurts, it feels like your whole being is short-circuiting.
Reboot your system with the help of migraine alleviation from Dr. David Abramson. With convenient locations in New York City and Englewood, New Jersey, Dr. Abramson can pinpoint the source of your pain. Through a combination of comprehensive diagnostic approaches, the doctor will address your migraine issues and work to bring comfort and calm back to your life. To benefit from Dr. Abramson's expertise, please contact us at your earliest convenience.
What Is a Migraine?
A migraine is a malfunction of the nerves and/or chemicals in the brain. An imbalance of these chemicals can affect the pain receptors in the nervous system, leading to not only headaches, but also residual complications. The symptoms of a migraine may escalate through four distinct stages.
Prodrome
As your body attempts to react to the shift in your brain chemistry, many physiological changes may take place. These include constipation, moodiness, appetite fluctuations, and stiffness in the neck area. Prodromal symptoms may occur in the 1-2 days leading up to a migraine attack.
Aura
When a migraine progresses to its next stage, you may experience visual cues. Bright flashes, spots in your vision, acute blindness, and facial numbness typify the aura stage. You might hear ringing or noise and experience slight jerking or lack of muscle control. Aura symptoms occur 20-60 minutes before a full fledged migraine attack.
Attack
Migraines vary from person to person. They may last from four to 72 hours in duration. A migraine headache is characterized by pulsing, throbbing pain on one or both sides of the head. The disorientation can become so intense that it leads to nausea and vomiting. Migraine sufferers are often sensitive to light and sound.
Postdrome
When a migraine subsides, the shift in brain chemicals leaves a person feeling confused or "empty" for up to a day. Sudden movements can trigger an aftershock of the head pain that is synonymous with a migraine. This period is known as the postdrome phase of a migraine.
Causes of Migraines
Migraines are disruptive and elusive. There are many factors that may contribute to the existence and persistence of migraine attacks.
Hormonal Changes – Women are three times as likely to struggle with migraine pain as men. Certain events like pregnancy, menopause, menstruation, and puberty can cause fluctuations in estrogen levels, which may impact the occurrence of migraines.
Genetics – If you have a family history of migraines, then you are more likely to experience the condition yourself.
Dietary Changes – Caffeine and alcohol can have profound effects on the chemical makeup within the brain. Certain foods like chocolate, citric fruits, and dairy products can also trigger unexpected shifts within the nervous system.
Environmental Factors – Bright lights and weather patterns can also affect migraines. A sudden drop in the barometric pressure may exacerbate the condition in those who are especially sensitive to environmental disruptions.
Behavioral Patterns – Loss of sleep, increases in stress, and intense physical exertion may contribute to the onset of a migraine. Certain medications can also upset the delicate balance of chemistry in the brain, so be careful not to self-diagnose. You might usher in the very pain you are trying to fend off.
Surgery for Migraines
You may think it's odd to visit a plastic surgeon for migraine treatment, but a revolutionary surgical intervention offered by Dr. Abramson is helping people find help for chronic headaches. Surgery for chronic migraines is relatively new to the plastic surgery community. It has been determined that many migraine sufferers have symptoms related to compression of the nerves, particularly those that travel near the orbit (the temple/eye socket area of the skull). Nerves of the orbit include the optic nerve and the various specialized clusters that facilitate proper vision.
When these nerves become overwhelmed, they can trigger the disruption of normal blood vessel functionality throughout the body. That is why migraines become so much more than just headaches. Migraines can inflict pain along the side of your face, tingling in your extremities, and nausea as the result of an attack.
Benefits of Surgery
The most obvious benefit of migraine surgery is the alleviation of pain. Migraines can be devastating, and a surgical approach may reduce pressure on the nerves from which an attack starts. But pain is not an isolated sensation. The anticipation of a migraine can cause anxiety and distress, so much so that the fear of an attack may actually trigger one.
If you live in constant worry and doubt due to migraine headaches, please contact our offices. New Yorkers can call (212) 774-1828 and New Jersey residents and visitors can reach us at (201) 731-3134.
Candidates for Migraine Treatment
Patients with chronic migraines who have multiple attacks per month and have failed other, more conservative treatments may be candidates for nerve decompression surgery.
Millions of people suffer from migraines, but women between the ages of 25 and 55 experience them more frequently. If any of the following apply to you, you could be a candidate for migraine treatment/nerve decompression from Dr. Abramson:
A neurologist has diagnosed you with chronic migraine headaches.
You have two or more migraines each month.
You've tried unsuccessfully to treat and prevent your headaches with a variety of medications.
You don't think your migraines are well controlled.
Please contact us to determine your eligibility for migraine treatment.
Personal Consultations in New York and New Jersey
All patients should have a thorough evaluation by a neurologist to determine the potential need for operative intervention. It has been reported that approximately 40% of patients have complete relief of migraine symptoms and up to another 40% have a greater than 50% reduction in their migraine incidents.
Learn more about nerve decompression, the life-changing approach to migraine headache treatment, by scheduling a consultation with Dr. Abramson.
In the meantime, to get a better picture of our holistic approach to health and wellness, please visit our blog.
Preparation for Migraine Surgery
During your detailed consultation, Dr. Abramson will invite you to share your medical history. The details from your past will shape your future procedure(s). Please follow your tailor-made surgery prep instructions carefully.
You should quit smoking at least two weeks prior to your procedure. It is also advisable to stop taking blood-thinners. We want to promote optimal circulation for proper healing.
If you have specific questions about how to prepare for your migraine surgery session, please call 212-774-1828 for our New York office or 201-731-3134 in New Jersey.
Migraine Surgical Procedure
Your comfort is our main concern. Before receiving any surgical services, your medical team will administer the appropriate anesthesia for your procedure.
To begin the delicate process, Dr. Abramson will use a neuromodulator like Botox® to block nerves that can cause migraines. Usually, nerves in your forehead, temples, or at the back of your head are responsible for migraine headaches.
This diagnostic approach will help Dr. Abramson identify which nerves are causing your pain. Once the nerves responsible for your headaches have been identified, Dr. Abramson will remove them. He often accomplishes this goal through a traditional blepharoplasty or eyelid lift surgery, achieving nerve decompression. In effect, the surgeon deactivates the nerves responsible for triggering migraines.[1] The treatment lasts for about 10 years, is reversible and adjustable, and won't limit your facial expressions in any way.
Recovery and Results
The incisions required for a migraine surgery are relatively finite, so they should only require about 48 hours of downtime to heal. Please keep your head elevated and find a comfortable sleeping position that does not press against the affected area.
According to a 2003 study, over 95% of patients who underwent surgery for migraine headaches reported noticeable improvement in their respective conditions.[2] Since the time of this survey, medical science has advanced exponentially. Dr. Abramson has built upon the baseline of 95% satisfaction and strives to get to 100% as one of his life goals. Just take a look at his overwhelmingly positive reviews!
FAQ
How much does migraine surgery cost in New York?
Your wellness journey is unique to you. During your individual consultation with Dr. Abramson, he will outline the various options available to you. Each option has a specific cost associated with it, but we offer financing to help you maneuver the pricing process.
Can surgery prevent migraines?
A migraine is a disorder that originated in the brain. By isolating the nerves responsible for triggering an attack, skilled surgeons can decompress the clusters and may alleviate migraine pain altogether.
Is migraine surgery safe?
With decades of experience under his belt, Dr. Abramson is an unparalleled leader in his field. Safety and satisfaction are two of the main pillars of his medical philosophy. To reap the rewards of Dr. Abramson's dedication, contact us today.
References
Guyuron, B., Kriegler, J., Davis, J., Amini, S.B., (2005). Comprehensive Surgical Treatment of Migraine Headaches. Plastic and Reconstructive Surgery: 115(1)1-9. doi: 10.1097/01.PRS.0000145631.20901.84
B Guyuron, T Tucker, J Davis. (2003). Surgical treatment of migraine headaches. Headache: The Journal of Head and Face Pain. 43(3)302-303. https://doi.org/10.1046/j.1526-4610.2003.03062_8.x
Want to see your new you before the procedure?
With Crisalix's 3D imaging technology you can see how you would look post-procedure if full 3D.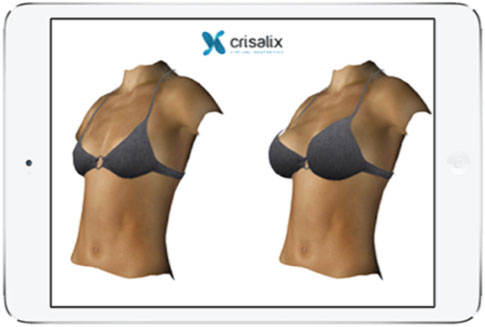 Learn More