Silhouette InstaLift
Consultations offered at our three convenient locations in New Jersey, Bergen County and Englewood, NJ
Silhouette InstaLift is a non-surgical treatment for the mid-face region that uses dissolvable threads to improve skin laxity, volume, and diminish the appearance of nasolabial folds and jowls. Small biocompatible sutures are placed underneath the skin to lift, initiate collagen production, and provide a more youthful appearance during this gentle procedure. [1] A firmer, lifted appearance is immediately visible, with continued improvement over the next few months. Best of all, no general anesthesia or extensive surgery is required. Dr. David L. Abramson and his staff are highly trained to restore younger-looking skin to New York and New Jersey patients. To see how you can reclaim a more youthful look, schedule an appointment online or by calling (212) 774-1828 (New York City) or (201) 731-3134 (Englewood and Franklin Lakes, NJ).
Before & After Photos
View More Photos
Before and After Photos
How a Silhouette InstaLift Works
In the quest to conceal signs of aging, patients are looking for gentle procedures that offer long-standing results without invasive procedures. [1] The use of thread lift sutures has recently become a popular facial rejuvenation procedure. One of those popular treatments is the Silhouette InstaLift treatment.
Silhouette InstaLift is an FDA-approved non-surgical procedure that lifts and repositions lax skin in the midface and jowls. The sutures are composed of poly-L-lactic acid (PLLA) and glycolide polymer (PLGA), substances known for their ability to assist in building collagen in the skin and provide volume to the face. [1] Each thread has tiny cones that run along the string similar to pearls on a necklace. On one side of the thread, the tips point upwards to anchor the thread in place on the tissue. The other side has a set of downward-pointing cones that lift sagging tissue. Both allow for adjustable tension throughout the face. In about 6 months, the sutures will have dissolved but will leave a restored collagen matrix in their place that continues to support the skin's structure.
What Silhouette InstaLift Can Treat
Patients concerned with the following skin conditions can see noteworthy improvements after a Silhouette InstaLift.
Jowls forming along the jawline
Creases forming near the mouth and nose
Lax facial skin
Descending cheek contours
Benefits of Silhouette InstaLift
Patients can enjoy some of the same benefits of a traditional facelift with a Silhouette InstaLift. After your session, you will have an aesthetic with improved wrinkles, cheek volume, and skin laxity. The procedure also provides other excellent advantages, including:
A minimally invasive treatment that doesn't require general anesthesia or lengthy downtime
A viable alternative to surgical intervention
Stimulates collagen production to strengthen skin
Restores a youthful appearance by delivering improved facial contours
Results can be seen immediately, with additional improvements over time
Ideal Candidates
Ideal candidates are for those who want a non-surgical option to fight the signs of aging. Despite this, there are a few items to consider when seeking treatment. They include:
Being a healthy individual looking wishing to correct minimal to moderate signs of aging
Having skin of a sufficient thickness
A desire for a cost-effective treatment without significant downtime
Understanding the type of results the procedure can produce
A consultation with Dr. Abramson will inform candidates of the options best suited to them. Start the process by scheduling your meeting online or by calling (212) 774-1828 (New York City) or (201) 731-3134 (Englewood and Franklin Lakes, NJ).
Personal Consultation with Dr. Abramson
Meet Dr. Abramson
Dr. David Abramson was born and raised in the New York City area. His rigorous medical training took place at various prestigious schools along the east coast. Today, he is a well-recognized surgeon in the area, and in the field of plastic surgery. He has been named a "Top 5 Breast Implant Reconstructive Surgeon" by New Jersey Monthly, published more than 30 articles, and serves as a popular guest lecturer on various plastic and reconstructive surgical procedures.
Your Consultation
Your meeting with us will occur at either of our comfortable offices in the New York City area. First, as a part of the new patient intake, we'll discuss your medical and past surgical history. Then, we'll move to a straightforward discussion about the results you're hoping to achieve. Next, we'll evaluate your facial skin in the areas of concern. After careful analysis, Dr. Abransom will develop a customized plan and share how the procedure will address your concerns. Finally, we'll end the consultation by giving you a list of pre-treatment instructions for you to follow in the interim.
To schedule your meeting with Dr. Abramson, use our online form, call (212) 774-1828 (New York City) or (201) 731-3134 (Englewood and Franklin Lakes, NJ), or schedule one virtually.
Read our blog at your leisure. We answer commonly-asked questions and provide insights on various popular treatments. We're also active on social media! Become our friends on Instagram and Facebook.
Preparation
At the end of your consultation with Dr. Abramson's staff will give you pre-treatment instructions. Please follow them for an efficient process with excellent results.
Refrain from smoking and drinking alcohol leading up to your procedure
Avoid taking certain blood-thinning anti-inflammatories, supplements, and certain medications, as directed.
Procedure
To start, local anesthesia (lidocaine) will be administered to keep you comfortable throughout the process. After Dr. Abramson marks the skin for suture placement, he will meticulously start the thread lifting process. The sutures are inserted subcutaneously and guided through the targeted area to provide support and lift the skin. [1] As this happens, you may feel a slight tugging sensation but little, if any, discomfort. The thread is carefully arranged in a pattern to target the areas needing improvement, and the cones secure the sutures in place. [2] This will rejuvenate the appearance by triggering new collagen to form in the weeks ahead. The procedure should be complete in 30–45 minutes.
Recovery
After treatment, patients may experience common side effects that include bruising, swelling, and minor discomfort. Despite this, most patients can resume their daily routine right after treatment and symptoms will dissipate over the next day or two. For the next week, patients should avoid strenuous activity, limit facial movement, and keep their heads elevated with an extra pillow when resting. [1] Dr. Abramson may recommend taking Tylenol to gently assuage any discomfort.
Results
A firmer, lifted appearance will be visible almost immediately and results will continue to improve as the recovery stage progresses. As time passes, the sutures and cones are absorbed by the body, collagen production increases, and promotes more youthful-looking skin. The results are yours to keep for up to two years. To keep enjoying their results, patients may return every 18 months.
Corresponding & Complementary Procedures
A Silhouette InstaLift does wonders to improve facial concerns, such as texture, wrinkles, and skin laxity. Patients that are looking to address other skin concerns can benefit from the other procedures we offer.
Microdermabrasion
Microdermabrasion offers a medspa experience that corrects the appearance of fine lines and wrinkles, sun spots, acne, and discoloration. The treatment uses a diamond-tipped device to exfoliate the outer layer of the skin to unveil fresher, younger skin.
Botox
Botox has become one of today's most popular treatments to combat the signs of aging. The neurotoxin protein works to temporarily inhibit facial muscle contractions. These contractions cause dynamic wrinkles such as forehead lines and crow's feet. Botox merely keeps muscles relaxed and gradually smooths out wrinkles.
Facelift
A facelift is for patients looking for a long-lasting solution to erase creases and lines, and improve sagging, excess facial skin. Dr. Abramson surgically removes surplus skin, lifts skin and tissue, and repositions underlying structures to create a more youthful appearance.
Cost of a Silhouette InstaLift
We will discuss pricing following your personal consultation. Several factors will influence the price, including other added procedures. Those interested in financing options can explore available resources here.
FAQ
Is the Silhouette InstaLift different from a thread lift?
InstaLifts is an improved thread lift. Previous lifts used non-absorbable sutures that could lead to obvious tracks in the skin. The Silhouette InstaLift uses absorbable threads with supportive skin lifting cones that act as anchors. They are inserted in the deep layers of the skin so that they remain invisible. The soft, absorbable sutures ensure a natural appearance.
What parts of the face can be treated with a Silhouette InstaLift?
Patients can treat skin laxity issues in the mid-face region.
Will I need general anesthesia for a Silhouette InstaLift?
You will not need general anesthesia for a Silhouette InstaLift. However, a local anesthetic will be administered for comfort during the short procedure time.
How long does it take for the threads in a Silhouette InstaLift to dissolve?
Threads from a Silhouette InstaLift take about 6 months to dissolve fully into the body.
References
Lorenc, Z., Goldberg, D., & Nestor, M. (2018). Straight-Line Vector Planning for Optimal Results With Silhouette InstaLift in Minimally Invasive Tissue Repositioning for Facial Rejuvenation. J Drugs Dermatol, 17(7), 786–793. https://www.lorenc.com/wp-content/uploads/Silhouette-Vector-JDD-2018.pdf
Ogilvie, M. P., Few, J. W., Tomur, S. S., Teven, C. M., Semersky, A. J., Bruno, C. R., & Kulick, N. T. (2017). Rejuvenating the Face: An Analysis of 100 Absorbable Suture Suspension Patients. Aesthetic Surgery Journal, 38(6), 654–663. https://doi.org/10.1093/asj/sjx202
Want to see your new you before the procedure?
With Crisalix's 3D imaging technology you can see how you would look post-procedure if full 3D.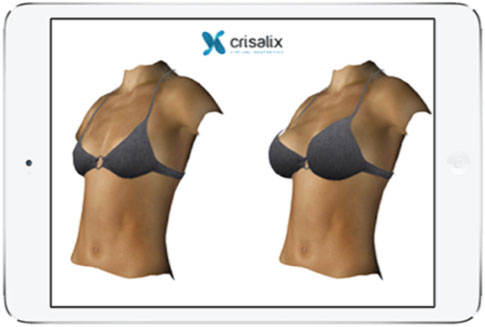 Learn More