BodyTite
Consultations offered at our three convenient locations in New Jersey, Bergen County and Englewood, NJ
Bodytite Is Body Contouring and Skin-Tightening in One
FDA approved in 2016, [1] BodyTite RFAL (Radiofrequency Assisted Liposuction) is a process in which probes that emit radio frequency energy are inserted just under the skin, above areas of excess fatty tissue. The energy causes the tissue to heat up and contract, tightening the skin. It also heats the surrounding fatty tissue to a point of liquefaction, thereby allowing the tissue to be easier to extract during liposuction. This process has proved to be supremely effective in detaching fat cells from other neighboring tissue increasing the extraction rate of fatty tissue from the body. David L. Abramson MD can perform BodyTite as its own minimally-invasive procedure or combine it with liposuction. When performed in tandem with liposuction, patients see tighter contours and slimmer curves after fully recovering from their procedure. For those interested, please call your nearest location. Our offices in Englewood, NJ, can be reached at (201) 731-3134, Franklin Lakes, NJ at (201) 731-3134, or New York City at (212) 774-1828. To schedule a personal consultation, click here.
About BodyTite
Natural body contouring – through exercise and clean eating – is easier when we are younger and our metabolism is quicker and more efficient. Maybe our bodies are quicker to bounce back from that moment-of-weakness slice of pizza or that binge week of eating fast food when we were younger. But a day of reckoning is coming for all twenty-somethings who think they will be skinny forever. Soon or later, as we age and our metabolism slows, natural fat loss can be more difficult and our bodies tend to store more fatty tissue in various "problem areas". Many of those regions cannot be targeted by diet and exercise alone. There is no safe exercise that can pinpoint a double-chin or love handles. While putting all your energy into correctly dieting and working out, you may not see results in all areas of your physique. This can be very frustrating for you and may cause an abandoning of any and all diet plans and exercise regimens.
That's why our offices in New Jersey and New York offer services like BodyTite, because we know how difficult and disheartening this can be for some people. We know that natural body contouring solutions only go so far in your journey to accomplish your dream physique; we know how to take it just a few more pivotal steps further. 
Benefits Of BodyTite
There're too many reasons to count why plastic surgeons all over the world have recently turned to BodyTite when it comes to providing real, lasting results to their clients.
Makes extracting fatty tissue easier and quicker, resulting in a more efficient and timely procedure.
Is minimally invasive so recovery time is more expeditious than a traditional liposuction procedure.
Helps to tighten and smoothen mild to moderately sagging skin.
Approved by the FDA and practiced worldwide.
Is an outpatient procedure, so no costly, uncomfortable overnight stay in a hospital. You can be back home to rest and recover that very same day.
Candidates
The perfect candidate for a BodyTite procedure is a man or woman who is regularly at a healthy weight, active, and experiencing annoying excess fat and loose, hanging skin. This could include someone who has recently gone through the arduous process of losing a significant amount of weight; or perhaps someone who was pregnant and now has remaining fat and sagging belly skin post-pregnancy. This is NOT a weight loss solution, and weight loss should occur prior to the operation. After the procedure, you should be willing and able to keep at or below the weight you were during the procedure. If any weight is gained after the procedure then complications may occur and diminish the results accomplished from the BodyTite. If you believe you are a perfect candidate please contact us to schedule a private, initial consultation. We would love to hear from you and learn about your aesthetic dreams and goals for your physique.
Personal Consultation
After scheduling a consultation at one of our three offices in New York City, Engelwood, and Franklin Lakes, you will be escorted to your own private consultation room. Here, our expertly trained nurses will consult with you about your medical and surgical history. They will listen to your story and learn more about your aesthetic goals while noting what services best suit your dream physique. This part of your journey is crucial as it gives us a better understanding as to what you want from this process. We will inspect the areas of your body you feel need to be targeted with BodyTite. 
Your satisfaction and safety are paramount to us and our success resides in you being confident and happy with the results.
At the end of your consultation, you will be given a detailed plan about what services are recommended in providing you with the physique you desire.
Preparation
As is customary for all surgical procedures, you will be given a list of detailed instructions on how to prepare for your BodyTite procedure. This may include:
Making sure you have a ride home from the hospital.
Avoid all blood thinning medications such as ibuprofen as this can cause excessive bleeding during the procedure. If you need help with pain management please talk to one of our nurses about alternative methods to help alleviate any pain or discomfort.
Avoid smoking as this can cause the blood to thin as well and can increase the chance of complications during the healing process.
Procedure
After administering anesthesia, Dr. Abramson will find the target areas that were previously decided on in your consultation. There he will make tiny incisions. The BodyTite device has two probes – one will be inserted into the incision and the other will run across the outside of the skin. Radio frequency waves will generate heat that will cause the fatty tissue to heat up and contract, breaking down only the fat cells in the target area and not the neighboring skin or other tissue. They will be heated up to the point of liquefaction. When fat cells are heated up to such a high temperature they experience cell death and will be excreted out of the body over the following few weeks through the body's natural excretion processes. If liposuction is included in your procedure they will be removed through a metal suction tube, called a cannula. Then, Dr. Ambramson will stitch up the small incision, resulting in a very minimal, almost imperceptible scar. 
Recovery
As this is a minimally invasive procedure, the recovery time is less than if it were a more invasive one. But it is still imperative to focus on rest and recovery. A timeline for recovery is:
1-2 Weeks
Stay away from any and all highly strenuous activities. You may have bruising and swelling around the impacted area – this is completely normal. Your skin might feel sore and tender. This is also completely normal. While sleeping, avoid laying on the impacted area as this may damage the stitches and disrupt the work that has been done.
4-6 Weeks
By this time most of the swelling and bruising should have partially subsided. It may not be completely healed. At this time returning to strenuous activities such as yoga, running, and weight training is permissible.
7-12 Weeks
At this point, you will start to really notice the changes in your body. The swelling should have subsided almost entirely and the contours in the area should be more in line with the plan we decided on in your consultation. 
Results
One morning, about 3 months after the procedure, you wake up and you catch a glimpse of yourself in the bathroom mirror. You pause. But it isn't a dream. There you are in your bathroom with your body looking smooth and radiant. The skin has finally healed and the bruises and the swelling have completely vanished now. Your body looks sculpted and toned. The places where rolls of fat and saggy skin once hung from your body now look tight, firm, and muscular.  
Corresponding & Complementary Procedures
BodyTite alone can help eradicate many mild to moderate pockets of fatty tissue. However, when complemented with other services the effects of BodyTite can be greatly enhanced. We also offer a range of body contouring procedures for patients who have completed a weight loss journey through bariatric surgery. During your consultation, we will determine if the tightening technology of BodyTite is right for you or if a more involved approach like a tummy tuck or post-bariatric contouring is better suited for you.
Liposuction
When paired with BodyTite, liposuction is a game changer. BodyTite helps ease the aspiration of fat through liposuction resulting in a more efficient, quicker removal of fat cells than with just liposuction alone. By heating up the fat cells to the point of liquefaction, BodyTite plus liposuction gives the patient smoother results in the same amount of time.
Tummy Tuck
A tummy tuck is a procedure where loose hanging skin is removed and the remaining skin is pulled down tight over the abdomen resulting in a firmer, smoother presenting stomach. This is often used to help affirm and strengthen weak abdominal muscles and to rid the body of excess skin and fat cells. Paired with BodyTite, like with liposuction, this duo can result in a more optimized procedure that extracts fat tissue more efficiently than with just a tummy tuck alone.
How Much Does Body Contouring Cost in New Jersey?
The cost of a BodyTite procedure will differ based on patient's age, body type, and services agreed upon in their consultation. If you have any questions regarding financing or payments please contact us or consult our financing page on our website.
Looking for more information about our services? Or deciding between liposuction or a tummy tuck? Read Dr. Abramson's blog for more details.
References
Ahava, M., & Stein -Regulatory, S. (2016). . https://www.accessdata.fda.gov/cdrh_docs/pdf15/K151273.pdf
Stephen Mulholland, R. (2019). BodyTite®: The Science and Art of Radiofrequency Assisted Lipocoagulation (RFAL) in Body Contouring Surgery. The Art of Body Contouring. https://doi.org/10.5772/intechopen.83446
Want to see your new you before the procedure?
With Crisalix's 3D imaging technology you can see how you would look post-procedure if full 3D.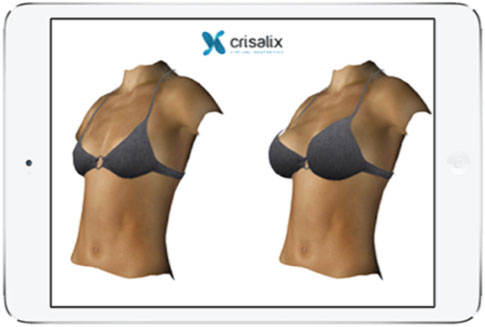 Learn More