Facelift
Consultations offered at our three convenient locations in New Jersey, Bergen County and Englewood, NJ
A facelift, also called rhytidoplasty, is a surgical procedure to address signs of aging in the forehead, midface, and neck regions. Patients looking to improve the appearance of loose, sagging skin, unwanted fat deposits, and wrinkles will find that a facelift can help turn back the clock. While other minimally- and non-invasive treatments and procedures can address some signs of aging, none offer the same long-lasting dramatic results as a facelift.
Patients seeking facial rejuvenation surgery need look no further than Dr. David L. Abramson, MD, a board-certified plastic surgeon serving Englewood, and Franklin Lakes, NJ residents and New York City. Dr. Abramson has created new techniques for facelift surgery by leading the pack with his expertise and innovative ideas. Ready to find out more about Dr. Abramson's approach? Call one of our offices to schedule an appointment for your consultation: in New Jersey, call (201) 731-3134 for our Englewood or Franklin Lakes locations, or in New York City, call (212) 774-1828. You can also contact us via this form to book a facelift consultation.
Want to stay informed about Dr. Abramson's specialized techniques? Follow along on our blog!
Before & After Photos
Before and After Photos
Why Choose Facelift Surgery?
While the experience and wisdom gained from a life well-lived are priceless, you would be hard-pressed to find someone who values wrinkles, sagging skin, and an aging face. Often, we feel much younger than we look, which is why so many people opt for an aesthetic procedure. Every year, the demand for anti-aging solutions grows. The number of facelift surgeries performed increased by 75% from 2000 to 2020. [1] 
Patients looking to recapture their youthful appearance have many options, but the enduring effects of facelift surgery are unparalleled. A facelift can reposition sagging features by addressing the deep layers of facial tissue. As we age, a reduction in collagen production causes wrinkles and fine lines to form. Whether up close (wrinkles) or far away (volume loss), no matter how you look at it, aging is no fun, and holding on to a youthful appearance is impossible without assistance.
While all faces age, no two faces age in the same way at the same rate. Therefore, the beauty of a facelift is the ability to personalize the procedure for each patient. Restoring the deepest layers of tissue to a more aesthetically pleasing position, removing excess skin, and performing ancillary procedures such as fat grafting, chemical peels, or laser resurfacing will help our patients reach their cosmetic objectives. Patients appreciate a refreshed appearance and confidence boost with a facelift.
Facelift Candidates in Manhattan
Ideal candidates for facelift surgery are men and women in good health who are non-smokers. Depending on patient health, candidates for surgery can range in age from 40 to 70 or 80.
Candidates for facelift surgery are dissatisfied with their appearance, which may include:
Noticeable skin folding
Deep creases around the mouth and under the eyes
Loose skin around the jawline (jowls)
Double chin
Upper neck laxity
Cheek volume loss
Facial fat pad loss
Dr. Abramson will spend your consultation getting to know your wants and desires so he can create an individualized plan just for you. If you are unhappy with your moderate to severe facial laxity, schedule a private consultation by calling (212) 774-1828 in Manhattan or (201) 731-3134 in New Jersey.
How Does the Face Age?
It is worth noting the individualized way different skin types age. People with thicker skin experience more sagging, while those with thin skin experience increased wrinkling. For most of us, wrinkles start to form in our late 20s, beginning in places with the most delicate skin. Over time, the components that make up our youthful skin begin to atrophy, and collagen synthesis decreases. Did you know that collagen makes up 70% to 80% of the dry weight of the dermis? As collagen decreases, dermal thickness increases by 6% every ten years producing increasingly lax skin. [2] Chronic exposure to ultraviolet light can also cause collagen and elastic fibers to decrease. Additionally, the volume associated with a youthful face decreases as the subcutaneous fat layer becomes thinner – think of the term "baby fat." Finally, mimetic wrinkles – i.e., "laugh lines," "worry lines," and the like – round out the aging buffet to create a tableau of features that may decrease confidence and make it challenging to meet the world face to face.
Facelift Techniques
Dr. Abramson knows his patients want to look refreshed, not "pulled," or with a final look that reads "done." So he prides himself on beautiful, natural-looking results no matter which technique he uses. There are many different ways to perform a facelift, but the primary methods use the traditional or extended incision.
Traditional Facelift
The traditional facelift begins with a thin incision at the temples, running along the hairline and around the earlobe. Sometimes, the incision is extended if the patient wants to reduce the jowls. Fat is reshaped, underlying layers of tissue are repositioned, and loose skin is excised and redraped through this process. The incisions are then sutured closed; scarring is minimal as the incision lines blend into the border of the hairline and ear. A traditional facelift diminishes fine lines and wrinkles, leaving patients with a youthful, vibrant appearance.
Extended Facelift
The extended facelift is similar to the traditional but requires a longer incision as it addresses a larger area. Rather than stopping at the earlobe, the incision continues along the back of the ear to meet the hairline. Underlying muscles, fat, and tissue are adjusted to create a natural contour of the face. Loose, sagging skin of the face, jaw, and upper neck is appropriately excised and redraped, diminishing wrinkles and creating a smooth, contoured look.
Sometimes, a mini or partial facelift may be done on selected areas.
Turn Back the Clock
The face is comprised of several complex layers of tissue, all of which undergo changes with the passage of time. The skin, subcutaneous fat, superficial and deep fascia, mimetic muscles, facial nerves, arteries, and veins are all carefully considered during a facelift.
As we age, our skin length increases by around one-and-a-half centimeters per decade. So, by excising that same amount of skin, patients can turn the clock back by ten years! [2] Imagine yourself an entire decade younger.
Addressing the SMAS
One thing that sets Dr. Abramson apart is his deep knowledge of the SMAS or superficial musculoaponeurotic system. The SMAS is the connective tissue layer below the skin and above the muscles of the face. By suspending these deeper tissues of the face, Dr. Abramson can avoid giving his patients the "wind-swept" look because the overlying skin is not the only aspect receiving a lift. Think of this in terms of a home restoration: repairing the foundation will always be preferable to just applying a pretty coat of paint. This technique preserves and reunites the skin with the underlying SMAS structure to increase focused attention on specific face areas. [3] It gives Dr. Abramson incredible control as he applies the techniques perfected during his many surgical reconstruction cases to achieve stunning cosmetic results.
Procedure
Dr. Abramson will perform your facelift surgery in an operating room with anesthesia administered by a board-certified anesthesiologist. The total surgical time will last from three to four hours.
After surgery, you will remain under observation to ensure you have responded well to surgery. You should arrange for transport home after your procedure and help the night following surgery. Additionally, you may need help around the house in the following days, especially if small children are at home. Over the next few weeks, you'll return to Dr. Abramson's offices for your regularly scheduled follow-up appointments.
Your Consultation with Dr. Abramson
During your consultation with Dr. Abramson in Manhattan, Englewood, or Franklin Lakes, you will have the opportunity to discuss your concerns frankly. Explain any issues you have with your face or other procedures or treatments you'd like to learn more about. Dr. Abramson will assess your health as well as the condition of your skin to determine if you are a good candidate for surgery. A critical aspect of patient satisfaction is the willingness to embrace realistic expectations. You can view before and after photos of Dr. Abramson's patients; results vary between patients, but this will help you gain a general idea of your outcome. You may also wish to bring in a photo of your younger self to help guide your natural-looking results.
Once your health exam is completed, during which you should disclose all medications you are taking and any past surgical procedures, Dr. Abramson will walk you through your surgery. You will then understand, step by step, what the process entails. Before you leave the office, our staff will provide you with a list of actions to complete before surgery and also a list of recovery practices to ease you through aftercare.
To schedule your consultation at our Manhattan or New Jersey office, call (212) 774-1828 or (201) 731-3134.
Facelift Recovery
Recovering from surgery requires putting your calendar on hold for up to two weeks. After that time, or somewhat sooner, you will be able to return to your life and work. Considering the overall improvement that facelift surgery will bring your life, the recovery process will be just a blip on the timeline. Following Dr. Abramson's postoperative instructions, your final, rejuvenated results will fully settle in four to six weeks.
You will be sent home with head and neck dressings or an elastic garment – plan to wear these for the first several days to aid in recovery and reduce swelling. Swelling and bruising are expected and will subside quickly, especially with ice packs. Once the swelling goes down, your beautiful results will begin to emerge. Sutures will be removed at the follow-up appointment, and Dr. Abramson can assess the healing progress.
Patients should take note of the following aftercare precautions:
Do not take anti-inflammatory medications as they may increase the amount of bruising.
Gather your pain medication before the day of your surgery to ease any discomfort once you're back home.
Take proper precautions with sun exposure and skin damage.
Follow these suggestions, and you will enjoy long-lasting results for the next decade – prepare to be delighted with your reflection for a long time!
Ancillary and Alternative Procedures
While a facelift is an excellent approach to bringing vibrancy to the face, some procedures and treatments may be paired with a facelift to enhance results further.
Dermal Fillers
Dermal fillers are often used with a facelift to add youthful volume and contour to the face. Dr. Abramson proudly offers Juvéderm, Radiesse, and Restylane products to address an array of aesthetic desires.
Fat Grafting
Facial fat grafting is a beautiful alternative if a patient wants facial volume without using dermal fillers. Facial fat grafting is a procedure that takes fat from one location of the body, purifies it, then injects it into the cheeks, temples, or lips for natural augmentation. The benefit of fat grafting is the incorporated body sculpting from liposuction.
Brow Lift
Alternatively known as a forehead lift, a brow lift surgically raises the eyebrows to a youthful, more proportionate position on the face. Drooping eyelids are also lifted, creating a more awake and alert appearance. Often, a tired appearance is due to a low brow position as opposed to excess eyelid skin. In addition, wrinkles on the forehead and between the eyebrows are diminished with a brow lift, reversing stubborn signs of aging.
Eyelid Surgery
Eyelid surgery is a common alternative to a facelift when patients do not experience skin laxity of the whole face but rather wrinkles around the eyes, deep creases under the eyes, or large fat deposits that create undereye bags. Eyelid surgery can be performed on the upper, lower, or both lids. With this procedure, fat is repositioned, and excess skin is removed to create vibrant, bright eyes.
Neck Lift
Some men and women find skin laxity only on the neck rather than the face. Sagging skin on the neck can be due to aging or significant weight loss. In this case, a neck lift is a suitable alternative. Fat and tissue are removed as necessary and excess skin is removed and redraped underneath the jaw and neck.
Botox
Botox is an alternative for men and women who do not want to undergo a surgical procedure but still want to get rid of their facial wrinkles. Botox is a minimally invasive, FDA-approved treatment targeted to reduce the appearance of creases, laugh lines, and "crow's feet" with an injection into the facial muscles.
Cost of Facelift Surgery in Manhattan
The cost of a facelift procedure will vary depending on your needs and the specifics of your procedure. In addition, adding ancillary or additional procedures along with the facelift will alter the cost. So call our office today to start your journey to a fresh, lifted look. Call (212) 774-1828 or (201) 731-3134, or fill out this form.
References
American Society of Plastic Surgeons. 2020 Plastic Surgery Statistics Report.; 2020. https://www.plasticsurgery.org/documents/News/Statistics/2020/plastic-surgery-statistics-report-2020.pdf
Park, D. M. (2015). Total Facelift: Forehead Lift, Midface Lift, and Neck Lift. Archives of Plastic Surgery, 42(2), 111. https://doi.org/10.5999/aps.2015.42.2.111  
Shauly, O., Stone, G. L., Shin, R., Grant Stevens, W., & Gould, D. J. (2021). Evaluating Facelift Complications and the Effectiveness of the SMASectomy Technique: A Single Center's 15-Year Experience. Aesthetic
Want to see your new you before the procedure?
With Crisalix's 3D imaging technology you can see how you would look post-procedure if full 3D.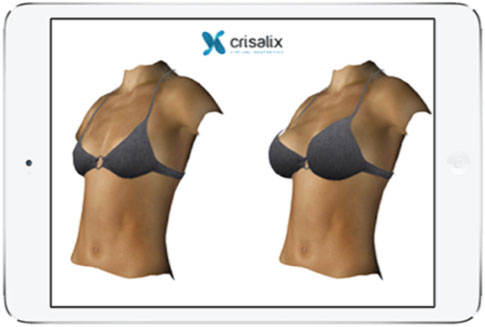 Learn More